Fresh Catch at Diamond Shoals Restaurant and Seafood Market.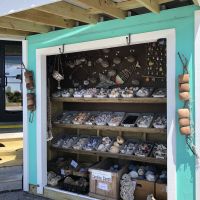 Check out our Shell Hut, outside of Diamond Shoals Restaurant. We have a variety of shells for souvenirs and crafts,from Hatteras Island to you. ??
Be of service, and a community will grow up around you. That's what local love means to us!
We can't say it enough -- we're thankful to all of our customers for their continued support of our dreams.